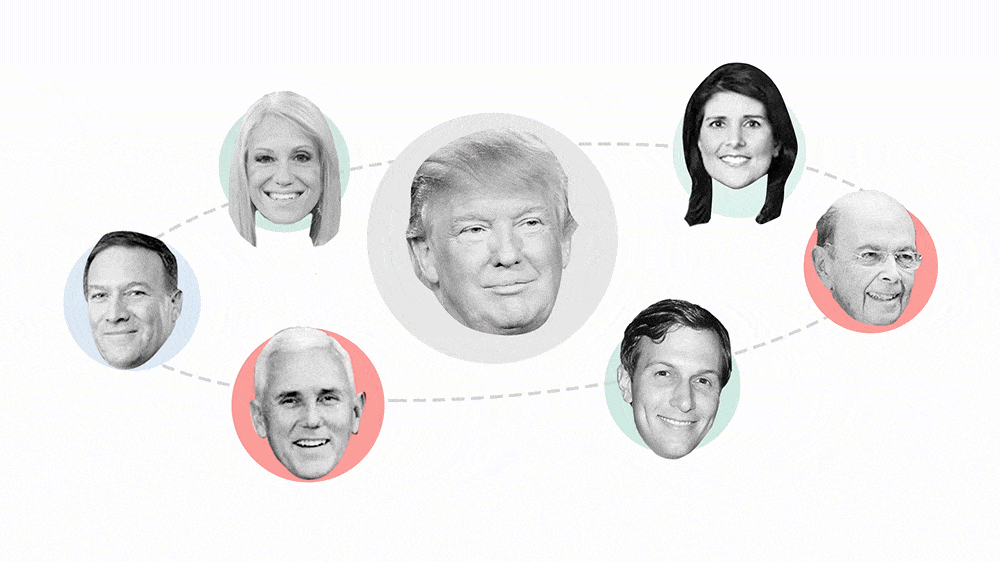 .
"He's not only crazy, he's stupid."
- Thomas Barrack Jr, one of the president's oldest associates
Steve Bannon describes meeting between Don Junior and a group of Russians as treasonous in new book, 'Fire and Fury'
www.theguardian.com
Bannon, speaking to author Michael Wolff, warned that the investigation into alleged collusion with the Kremlin will focus on money laundering and predicted: "They're going to crack Don Junior like an egg on national TV."
Fire and Fury: Inside the Trump White House, reportedly based on more than 200 interviews with the president, his inner circle and players in and around the administration, is one of the most eagerly awaited political books of the year. In it, Wolff lifts the lid on a White House lurching from crisis to crisis amid internecine warfare, with even some of Trump's closest allies expressing contempt for him.
Bannon, who was chief executive of the Trump campaign in its final three months, then White House chief strategist for seven months before returning to the rightwing Breitbart News, is a central figure in the nasty, cutthroat drama, quoted extensively, often in salty language.
He is particularly scathing about a June 2016 meeting involving Trump's son Donald Jr, son-in-law Jared Kushner, then campaign chairman Paul Manafort and Russian lawyer Natalia Veselnitskaya at Trump Tower in New York. A trusted intermediary had promised documents that would "incriminate" rival Hillary Clinton but instead of alerting the FBI to a potential assault on American democracy by a foreign power, Trump Jr replied in an email: "I love it."
The meeting was revealed by the New York Times in July last year, prompting Trump Jr to say no consequential material was produced. Soon after, Wolff writes, Bannon remarked mockingly: "The three senior guys in the campaign thought it was a good idea to meet with a foreign government inside Trump Tower in the conference room on the 25th floor – with no lawyers. They didn't have any lawyers.
"Even if you thought that this was not treasonous, or unpatriotic, or bad shit, and I happen to think it's all of that, you should have called the FBI immediately."
Bannon went on, Wolff writes, to say that if any such meeting had to take place, it should have been set up "in a Holiday Inn in Manchester, New Hampshire, with your lawyers who meet with these people". Any information, he said, could then be "dump[ed] … down to Breitbart or something like that, or maybe some other more legitimate publication".
Bannon added: "You never see it, you never know it, because you don't need to … But that's the brain trust that they had."